Brittany Meronek is the quick-witted entrepreneur behind the rapidly growing Humdrum Paper.  Since launching in late 2016, the catchy line of snarky cards, postcards and other goods has not only caught on but taken off like wildfire.  Humdrum cards can now be found in Florida West Elm locations as well as Urban Outfitters across the country.  Her goods are popping up in new stores in new states all the time.  Urban Bungalow in Seminole Heights is Humdrum's tried and true local retailer, offering the largest selection of giggle-inducing products.
So how did Humdrum begin their climb to success?  Hustling hard at local markets.
Meronek has "so much appreciation for the Tampa markets, specifically Indie Flea" for giving her "the exposure and platform to get Humdrum up and going."  Humdrum can still be found at Indie Flea regularly (including their pop-ups), and Indie Market when her schedule permits.  "I'm all for anyone backing and promoting these local markets."
After working in the corporate advertising world for six years, Brittany took her creative toolkit, vision and business savvy out on her own.  Her Bachelors in Fine Arts contributes to her fun images.  "Besides watching lots of product go out into the world, I'm so fulfilled by watching people laugh and connect with what I make.  Meeting like minded, silly individuals and sharing a laugh is so special to me.  Hearing stories about the hows and whys people buy a certain card really gets me.  Each market I do I'm reminded that I f'ing love what I do."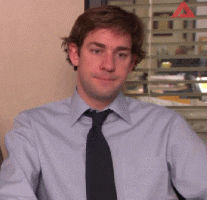 "To all the ladies in the place, with style and grace", we share with you another layer behind our Humdrum fandom.  Prior to her card creating days, Brittany had a taste of fame creating a blog called Rappers and Cereal.  The blog "kinda blew up and became a subject on Who Wants To Be A Millionaire, drew the attention of some rappers and influenced a recent Snoop Dogg video.  Kinda ridiculous."  This (90's) rap-loving Market Mafia finds this nothing short of… kinda epic.
Meronek is living proof "you can do it put your back into it."
We can't wait to see what's in store next for Brittany and Humdrum Paper, but we suspect… "It's all good baby BAY BAY"!
Like Humdrum Paper on Facebook!  Follow Humdrum Paper on Instagram!
#hitthemarket with Humdrum Paper: 8/20/17 @  Tampa Indie Flea and 9/9/17 @  Haus Market