Happy Friday, Market Mafia!  Hurricane Irma put a damper on their September event, but Haus Market returns tomorrow to make up for lost time!  Live like the locals do Saturday October 21st before and after you #hitthemarket in Lakeland!
This family business has been keeping Lakelanders caffeinated since 1998.  Find speciality coffees like my personal favorite, I Dream of Jeanie; this treat is comprised of mocha, hazelnut and caramel and I'd suggest you try it frozen!  Since day one they've supported local artists by featuring original artwork throughout their shop.
During our summer road trip to Lakeland, your gals at the Market Mafia stumbled across this not-so-hidden gem.  I like to call this a happy accident… turned obsession.  Driving down S. Florida Avenue we passed a building with a line out the door and around the block.  Since our minds immediately go to markets we wondered if we'd run into a new event.  By chance we'd happened across Born & Bread's Saturday open store hours.  No description can do justice for the baked treats that await you, if you only have the patience to wait in line; I strongly recommend you visit them Saturdays 8a-12p!  PS- If Born & Bread is reading this, we would happily buy and rock your first batch of #Born&BreadGroupie merchandise… should you make it.
3. Haus Market (you have arrived!)
Lakeland's latest venue space, Haus 820, is the home of this up and coming market!  The renovated warehouse is decked out in "wall-to-wall white brick with gigantic windows and black industrial finishes."  Can you say dreamy?  Be sure you #hitthemarket 10a-3p tomorrow to rub elbows with some of our favorite makers, movers and shakers.  RSVP at their event page here!  We can only hope this becomes a monthly market!
Charge your camera batteries, throw on some comfy shoes, pack your reusable water bottle and prepare to explore one of my favorite parks in Florida!  Circle B makes it easy and affordable to enjoy a day "away" with amenities like: free parking, restrooms, picnic facilities and water fountains.  Plan to bike, bird watch, fish, hike and more.  I recommend prioritizing Alligator Alley Trail (2.5-mile roundtrip); this is an unpaved trail running from the parking area to Lake Hancock and it gets its' name for a reason!  Check out the Polk County Nature Discovery Center while you're there; it's open to the public and provides educational opportunities for Polk County public schools.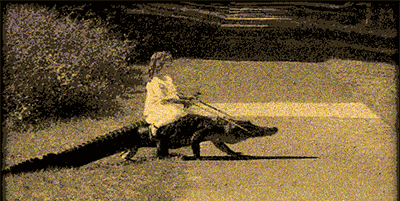 Authentic Italian flavor can be found in the heart of downtown Lakeland.  If you haven't had Palace Pizza garlic knots, you haven't lived.  Calzones, pasta, pizza, flatbreads, strombolis, and Italian sandwiches are on the menu.  Did you know they even have a food truck now?!  Stick with me, Mafia, and you'll never go without solid pizza recommendations and weird cat GIFs.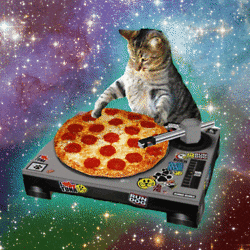 The ambiance is everything here.  Craft foods are served in an old craftsman style house.  Live music is enjoyed weekly on the patio.  They describe themselves as "the closest thing to a California wine country tasting room this side of Bakersfield."  Check out their Sunday brunch 11a-2p.
Silver Moon is the last drive-in theater in Polk County, and they've been there for 60 years!  They have two screens, each showing a double feature every single night, seven nights a week!  I'm not ashamed to say I've packed an entire Palace Pizza to bring with me to the Silver Moon, but there's a classic snack bar available if you don't come prepared.  Enjoy mostly first-run movies for only $5 for adults (10+), and $1 for kids (4-9).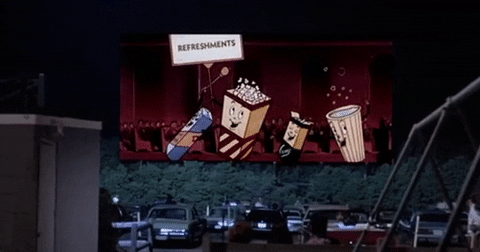 We wish you a happy weekend ahead!  Be sure you tag us on Instagram @themarketmafia, on Facebook, and use #hitthemarket to share your photos!
T