Happy weekend, mafia family! This weekend marks the first ever Holiday Market for Makers, a weekend long ticketed event that includes over 100 vendors, food trucks, workshops, photo opportunities, free gift wrapping station, full bar, VIP opportunities and more! We are happy to announce that Market Mafia will be present at the event all weekend, with our own Insta-worthy backdrop just waiting to to meet you! Stop by and introduce yourself! Check our Coffee to Cocktails guide before you #HitTheMarket with us in historic Ybor!
This cafe has been going as strong as its' brews for over 10 years!  Hidden off the main street of historic Ybor, this local gem checks the boxes for offering up both coffee and cocktails!  They proudly serve coffee made with locally roasted Buddy Brew beans, teas, host both music and art shows, and so much more!  Get 10% off with a student ID!  Visit their website to learn more about the Bunker Book Club (a monthly meeting "with an intent to focus on literature by the LGBTQ community, people of color, women, and other empowering authors"), Thursday night Red Light Cafe ("an evening of live, original music by three artists each week" with no cover charge and happy hour discount on drinks all evening long), and First Friday Open Mic (a free event featuring music, poetry and performance art).
If you don't take in one of the many food truck options during the Holiday Market for Makers, step next door (it's literally a stone's throw away) for some tasty eats with al fresco seating.  Their walk up window offers everything from breakfast all day to lunch favorites like burgers, Philly cheesesteaks, salads, wraps and more! Check out their daily "brown bag special" Monday-Friday, featuring a breakfast sandwich and coffee!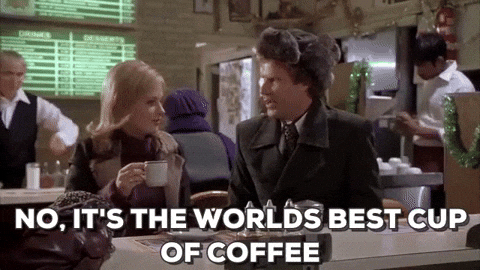 Partake in a favorite pastime of ours and catch a blockbuster while you're in the area! Get the classic movie theater experience at Centro Ybor. If you need an extra "kick" during your flick, visit MacGuffins Bar!  The theater's own bar serves up specialty cocktails, beer and wine!
Stay in the spirit of Gasparilla all year round, matey! Enjoy the prime people-watching offered on the patio while you cheers your krewe at this pirate-themed bar and restaurant!  You won't want to miss their "Sunday Booze Cruize Brunch", BBQ blues Wednesdays, or "pets on the patio" every first Saturday.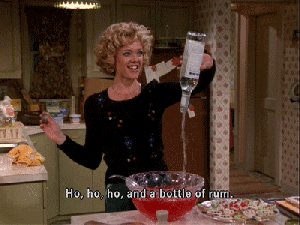 We can (and will) talk about the joys of "giving local" until we're blue in the face… but we never tire of it! Shop local, support our small businesses, and skip the big box stores this holiday season!
Market organizers Markets for Makers (FKA Pierce Street Market) are bringing the Bay the first ever Holiday Market for Makers! Located in downtown Ybor inside a 20,000 sq ft warehouse, visitors can expect to shop "the top 100+ local makers Tampa has to offer." Check out some of the vendors here!
This is a ticketed event. Tickets start at $7 for adults before the event, $10 at the door, and kids under 12 are free! "Markets for Makers is giving back to the community we felt needed the most holiday spirit and kindness this season. Seminole Heights residents simply show their FL Driver's License or ID card at the door, and get in free!"
Per the Markets for Makers mission statement, "Inside our doors, we are free of labels. We are the misfits, the free thinkers and the creators of the future. We are the Makers. And this is our market." Yes, please!
Find the event page on Facebook! Purchase your tickets! Follow them on Instagram, and visit their website!
The Bad Monkey Bar is a military themed bar in the heart of Ybor. The place is a feast for the eyes with a full-sized P-40 Warhawk crashing through a wall and 6 full sized 105 mm howitzer shells that serve beer on tap. If you're a sports fan, catch the games on one of their 7 flat-screen TVs!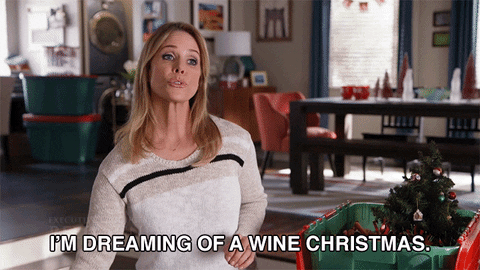 Take a break from howling at the moon and howl at a group of strangers during all day karaoke! Even after one of Tara's birthday celebrations, they continue to allow people like us off the streets and onto their stages. Find happy hour specials Monday through Friday from 4-7pm, and take advantage of 2-4-1 on all draft beers! Apparently alcohol can act as a numbing agent for the eardrums, which may be a small blessing if you stumble across a live Market Mafia performance!
As always, this is just a taste of what the surrounding area has to offer! Revisit some of our other favorite Ybor hot spots by reading our previous post: Coffee to Cocktails – Ybor City Saturday Market Edition! Cheers to you and yours, Market Mafia! Be safe out there and be sure to check out one of the many safe ride opportunities if you choose to hit the eggnog instead of the cocoa! Be sure you tag us on Instagram @themarketmafia, on Facebook, and use #hitthemarket to share your photos!
-T