Market Mafia are the lovers of local. From their preference of our one of a kind restaurants to their decision to drink at our countless breweries, local lovers know what's worth supporting throughout Tampa Bay and choose to keep it local. They are the cheerleaders of small business and entrepreneurship. They are the repeat customers of the hand makers found at our local markets. The family are eager to put their own dollars back into our community. Simply put, they are the local experts. It only makes sense that we seek out these experts and celebrate our shared passion for the Bay through collaboration. We're excited to have the opportunity to share their tips and advice on what to do, and why, from their unique perspective!
We are delighted to introduce you to local expert, calligrapher and talented photographer, Jenny Ricker!  Jenny is the passionate boss behind the wedding and lifestyle company This Good Life Photography. What drew her to wedding photography? According to Jenny, "marriage is an incredible adventure that can leave behind a legacy, a lasting impact on generations, and by documenting the day through photographs, I have the privilege of playing a tiny part in that legacy, by preserving the day and it's memories for decades to come. Being a photographer allows me to have a front-row seat to the start of so many amazing adventures!" Speaking of adventures, Jenny knows a thing or two about them. Adventuring around Tampa Bay is one of Jenny's favorite pastimes, which is why we were immediately drawn to her! All of the photos used in this article were taken and contributed by Jenny herself!
It took Jenny and her husband, Luke, no time to settle in as proud St Petians and Tampa Bay experts after moving here two years ago. According to Jenny, she and her husband loved the concept of living locally.
"I think a good way we might define that is being intentionally present in our town and area. In our crazy culture with a focus on rush, rush, rush, it can be easy to go about your days with your main goal being just to accomplish, and not nearly as often, just to enjoy. To me, being present means truly enjoying our town by getting to know it more, whether that's picking up our week's produce at the local stand instead of a major chain store, or stopping in for a coffee at our favorite local shop instead of the big-name one down the street."
"I would say that while living locally certainly requires some intentionality, it's so rewarding to visit and support local businesses, to start recognizing familiar faces at your tried-and-true spots, and to really feel like you're getting to know your area instead of just passing through it."
One of the Rickers' favorite local-loving activities is visiting the Saturday Morning Market in downtown St. Pete. Jenny recalls walking around the Pasadena California Farmer's Market with her mom on Friday nights when she was growing up; she's loved outdoor markets ever since. As she's gotten older, her love for local markets has only grown. She enjoys sharing the experience with her husband, AKA her partner in crime. Per Jenny, it started "first thing in our marriage when we spent a Saturday morning of our honeymoon meandering around the rows of stalls at the Charleston South Carolina market. When we moved here to St. Pete in 2015 and realized that there was such a large local market every weekend during the cooler months, I couldn't wait to go, and now as a local, I look forward to opening day in the fall with SO much excitement!" Us too, Jenny!
This local expert was kind enough to share her own market-day essentials with us. Her must-haves when she's planning to #HitTheMarket all start with her husband, Luke; "exploring is so much more fun when we're together!" Start with your Market Mafia, whoever or what ever that looks like: four-legged friends, mini mafia members, girl gang or significant others!
"The second thing I try my best to bring along is a good appetite…there are SO many flavors and fusions at the market, and it's extra fun if you're hungry enough to enjoy them (my favorite things so far are the empanadas and Tidal Boar Ginger Beer!)."
Market Mafia: check. Appetite: check. Other basic essentials that Jenny recommends include water since "fall in Florida still means temps in the 80s-90s some days", her professional camera "for blog and social media content", her phone as she loves "sharing our adventures on Insta stories", and a good idea of any decor needs she may have in her home.
"My ideal market day is one that starts off as a slow morning at home with Luke, greeting the start of the weekend with rest and no rushing. After we were up and going, I'd make sure to put on comfy, no-fuss clothes and my favorite flip flops, and we'd be out the door into the sunshine. We'd be likely to stop somewhere for coffee to sip and carry as we walked, and by the time we parked and made our way over to the tents buzzing with people, I'd be ready for a warm treat from one of my favorite booths, either a sweet, still-warm, fruit-filled empanada, or a pastry bite from one of the local bakery stalls filled with fresh-baked goodness like chocolate croissants or doughy pull-apart breads. We'd take our time walking through the rows, holding hands and people watching, and would be sure to make our way over to the flower stalls before leaving so that I could pick up a little bouquet of fresh blooms for our home."
Jenny is just like us in her passion for all things local.  We originally met her when she was chosen for our collaborative 1K giveaway with Sunny Day Mercantile; read her unboxing blog here. Jenny is also an administrator for the Tuesdays Together Tampa Bay chapter, a collective of creative entrepreneurs who stand for #CommunityOverCompetition! She's supported her fellow makers and friends with product shoots, including this one for our personal favorite, Ellison Made; yes, Jenny has the coolest friends. She's also the gifted hand letterer behind Salty Pine Paper Co. If you aren't already following her, what are you waiting for?! She has a cat literally named Kitty Soft Paws, for goodness-sake!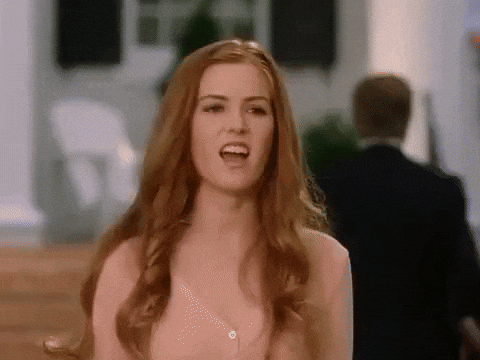 Visit her WEBSITE, find her on FACEBOOK, follow her on INSTAGRAM, pine over her Pinterest boards, and spend a little more time getting to know Jenny on her swoon-worthy BLOG! Jenny would love to hear from YOU about your market favorites or most-loved weekend adventures; according to her, "maybe Luke and I will add those to our list to try out!" Let her know your thoughts via email at jenny@thisgoodlifephoto.com!
Plan to hit Jenny's favorite market, Saturday Morning Market, happening this and every Saturday October through May!