Friday Eve is a real thing, Market Mafia! What better way than to pregame the weekend than with a Thursday night market?! We suggest you round up your crew and #HitTheMarket at the Night Market St. Pete this Thursday, March 15th, from 6-10p. While you're roaming around wishing you could thank us for this recommendation, stop by some of the other nearby hot spots listed below!
Bula Kafe Kava Bar & Coffee House offers up tasty kava drinks from the islands of Vanautu, coffee from Tampa Bay's own Kahwa, and ethnobotanical teas!
What the heck is kava? According to Bula, "Kava is a traditional drink made from the roots of the pepper plant, Piper Methysticum.  Drinking Kava is a common practice in the South Pacific where it has been used for both ceremonial and social occasions for over 3000 years. In Fiji the tradition is to wait to drink until everyone has their shell. Once ready, the person leading the drink will clap their hands once and say "BULA".  Everyone else responds in turn with "BULA" and the group drinks together.  Bula means "to long life and good health", in Fijian.  We can raise a glass, or mug, to that!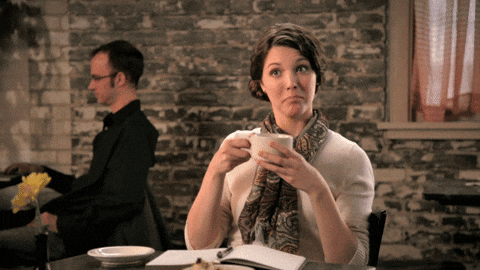 Looking for some home cooked food? Urban Comfort makes theirs from scratch daily! Not only that, but they have a "continuously rotating selection" of local and national craft beers. Bonus, according to Urban Comfort, "We are the only brewpub in town with the quintessential St Petersburg sport known – Shuffle Board!"
What the heck is a hawker? According to the restaurant, "Prominent on the streets of Asia, "hawkers" are street vendors who depend on locally grown ingredients to create dishes sold from mobile carts and stands. The most successful recipes, typically passed from one generation to the next, bring flocks of eager patrons. If you've ever traveled to Asia, you will know that the best foods are served by local hawkers."
There couldn't be a more fitting restaurant to hit up while you're out hitting our markets! The atmosphere here is great, and the Roti Canai is unbelievable. Roti Canai is Malaysian flat bread served with a side of curry, and it will change your life!
Night Market St. Pete is hosted by and held at the St. Pete Side Lot. This evening market hosts over 60 vendors and is located next door to 3 Daughters Brewing in the heart of the Warehouse Arts District. The event is family and pet friendly, even featuring a Kids Fun Zone! Enjoy a weeknight market under stars and string lights with plenty of food truck options, 3 Daughters brew, music and local art!
Check out the latest Movers & Makers column in Green Bench Monthly magazine, written by yours truly! Ronnie Lee, the founder of Night Market St. Pete, contributed why he thinks St Pete is a hot spot for markets.
What can you find here? Art, art, and you guessed it- more art! According to them, it's "Where art is made."
Per the Warehouse Arts District, "Our district runs from 1st Avenue North to 10th Avenue South and 16th Street to 31st Street.  For decades, much of this area was industrial (and part of it is still zoned as such), populated with warehouses and small manufacturing companies. But artists saw potential. A warehouse has special appeal to those who like to work large or need heavy duty equipment. There are already approximately 200 artists, arts businesses and organizations within the boundaries including Duncan McClellan Glass, MGA Sculpture Studio and the Morean Center for Clay."
Check out their calendar of upcoming events!
"Sit. Stay. Drink." The Dog Bar is what they call a "hybrid between a Doggie Day Care or private Dog Park, and a full liquor, beer, wine bar." Talk about the purr-fect place to hang with your four-legged friends! Dogs need to have a membership to enjoy, so read up on rules and regulations on their membership page! This joint is not suitable for anyone under 21, including our human babes.
If you haven't already, check out our favorite local podcast Great Things Tampa Bay, and give a listen to their Dog Bar episode! They're actually hosting an episode release and listening party for the podcast Saturday, March 31st 3-5p at the bar! Check out the event here!
Can we all take a moment here to complain that we don't have a cat cafe in the area yet?! Dog bars and goat yoga, but no cat cafe?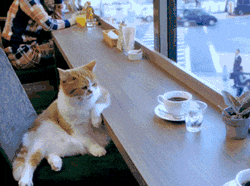 As always, if you're cheers'ing with adult beverages, please do so safely! Make sure to tag Market Mafia on Instagram, like us on Facebook and keep us in the loop of your market adventures! #HitTheMarket
-Cheers, T